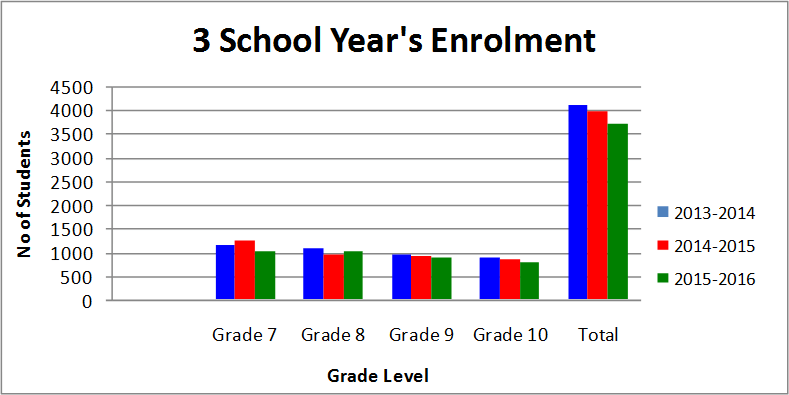 Looking at the graph, school year 2014-2015 has the highest enrolment rate both male and female students.  A slightly decrease of student enrolment is shown from SY 2013-2014 to 2014-2015 and from 2014-2015 to SY 2015-2016.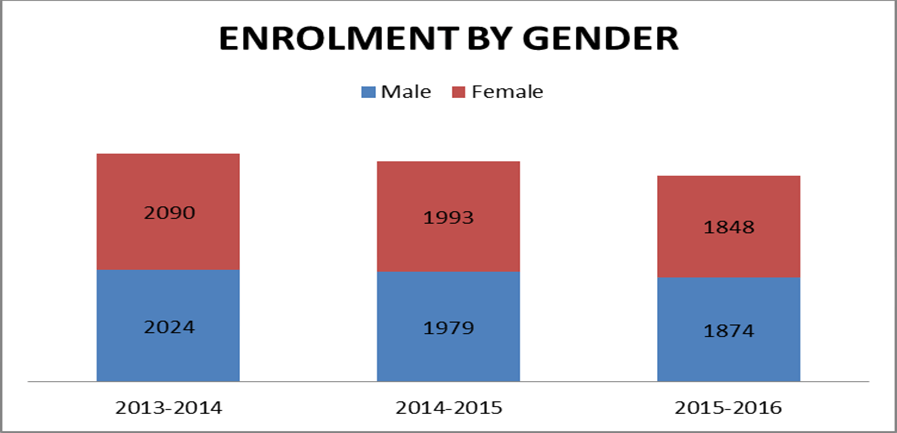 The graph shows the enrolment by gender of the three (3) consecutive School Years. The number of male students is greater than the female students from the SY 2013-2014 up to 2015-2016.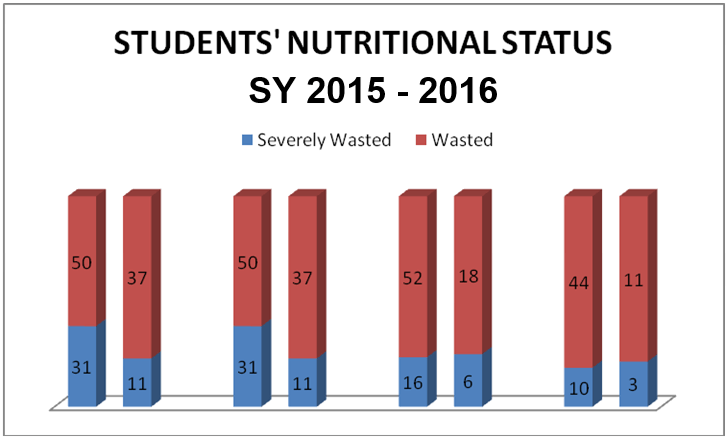 The graph shows comparison of nutritional status between severely wasted and wasted students from Grade 7 to Grade 10. There are 130 severely students and 302 wasted students in the current school year. It is interpreted that Grade 7 and Grade 8 since both have the same number of severely wasted compare with the Grade 9 and Grade 10, the school has to include these students in the school-based feeding program.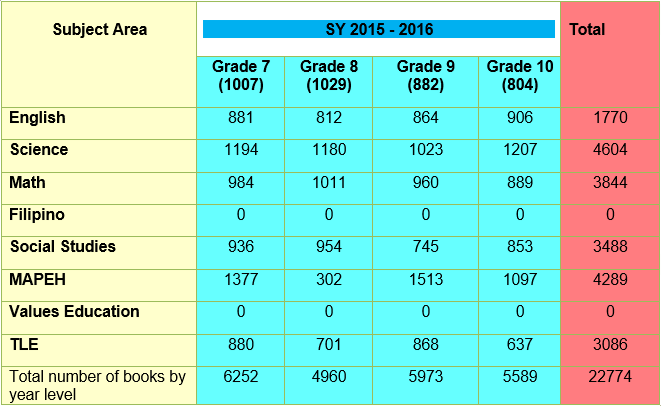 The table presents the reference materials by subject areas. There are enough reference books in English, Science, Math, Social Studies, MAPEH and TLE while there are no available textbooks in Filipino and Values Education. Among the year levels the First Year Level has the highest number of textbooks in all the school years. The number of reference books has almost the same in number with a disparity of 500 to 700 textbooks.
The table presents the training/seminars attended by the teachers in all learning areas which are categorized into 5 Domains, Learning Content and Pedagogy, SBM, RESEARCH, IN SERVICE TRAINING AND K-12 SEMINAR.